When word of the emancipation lawsuit filed by Smuggy The Urb Nog Mole against Ohio State Head Coach Urban Meyer reached Stillwater, the mullet attached to Mike Gundy's dome took notice.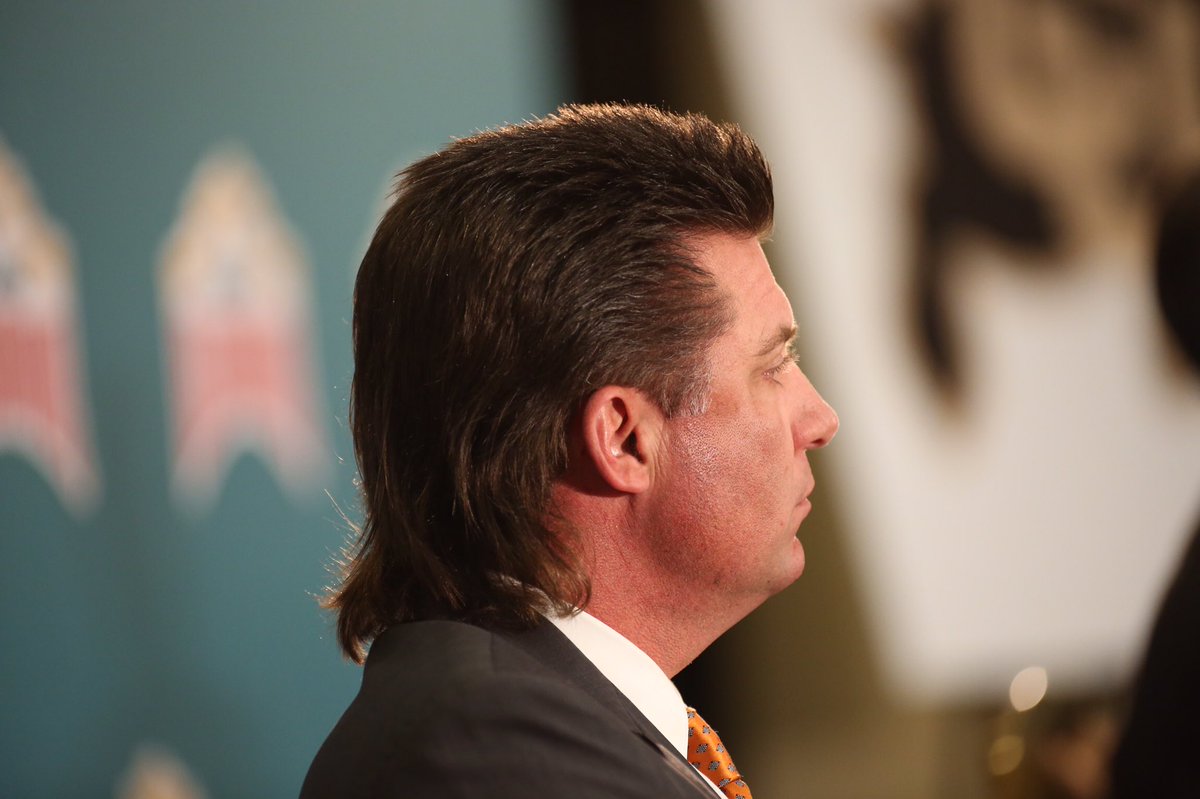 It had no idea what the word emancipation meant, but the idea of a lawsuit against the head who is the head coach at Okie State was something to consider.
The Gundy mullet has become a cult hero due to exposure on ESPN's College Game Day program. Coach Gundy's quote that his mullet is worth over a million dollars inspired the mullet to become known as "Milly the Mullet."
But, at a recent gathering of in-bred trailer park residents, Milly the Mullet, was encouraged to, "Show that uppity sumb!tch who wears the paints (pants) in the family."
Milly's sister/girlfriend/manager rasped, "You better kick Gundy's a$$."
The pressure on Milly to become his own man while not killing the goose that lays the golden eggs has reached epic proportions. Milly reached out to Smuggy the Urb Nog Mole's peeps to talk the famous epidermal rise about how to handle all the noise. Smuggy refused to take the call.
So, left in a state of confusion, Milly and Mike are going thru the motions, keeping up appearances. Sources close to the coach fear the end is near, noting several appointments with local barbers which fortunately have been canceled at the last minute.
What does that mean for the game between the Oklahoma State Cowboys and the Oklahoma Sooners? Bedlam baby!!!
Heisman hopeful Baker Mayfield has bounced back since getting curb stomped by police in a late night incident in Northwest Arkansas last spring.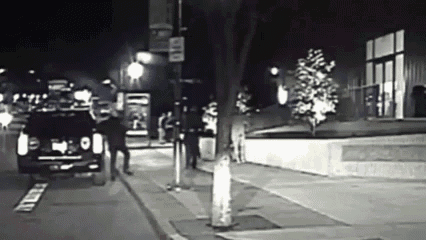 After planting his flag in more co-eds than Joey Freshwater in Orlando,
he wants to clip Gundy's mullet and put the Cowboys in their place.
DaKidd is a huge mullet lover. Mullet guys are huge heroes of DaKidd. Dudes with mullets appear to be the kind of man DaKidd has always wanted to be, but isn't. He wants to be cool and tough like Dalton from Roadhouse…
Our talented like Myley Cyrus' Dad…
Or, sexy and desirable like Joe Dirt…
But the dome rug that puts the red in redneck, and the Da in DaKidd belongs to none other than Chuck Norris…
So while DaKidd's man-crush on Milly will cause him to think OSU is the bet, that would be another mistake. Sorta like DaKidd's penchant for picking up chick's at family reunions.
This is an easy one…the Sooners treat the Cowboys like a mulleted factory worker treats his wife and dog…beats 'em then f$&ks 'em.
State gets out to a lead only to see Mayfield make another Heisman statement in throwing 4 TDs and running for a 5th in a 42-27 win in Stillwater.
After the game, pay attention to the Personal's section on Backpage for DaKidd's ad: "Semi-successful gambler seeks white-trash skanks for a night of drunken debauchery. You provide the trailer, I'll bring the cigs."